Infinite scrolling is a cool technique that is starting to emerge more across the web and seen on social media sites like Pinterest. When implemented properly, infinite scrolling allows for greater content exposure and a simple way to navigate through a site – overall enhancing the user experience. It doesn't baffle users by forcing them to hop around between various pages. It is also quicker to load one long page than it is to load many pages.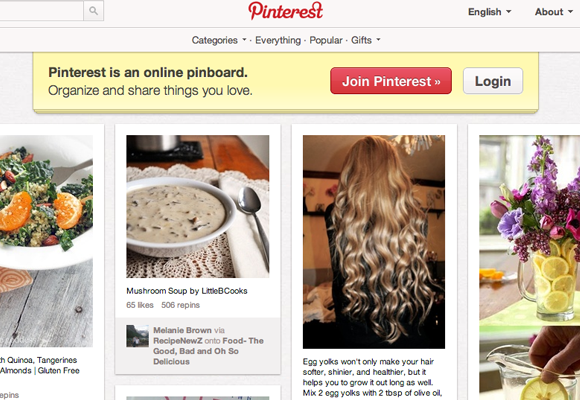 With the popularity of social media, great amounts of data is being displayed and infinite scrolling offers an efficient way to surf that endless sea of information, without having to wait for pages to load. Regardless of the device that is being used to search the website, the user enjoys a responsive experience.
However, there are disadvantages to infinite scrolling websites, as they do not work in all cases. It will not resonate with users if it does not support their purpose on the website. In cases like these, infinite scrolling websites can exhaust the user and they will no longer have a sense of control over the website.
Infinite scrolling can be an innovative feature that can greatly improve an interface by exposing content and making performance more efficient, but like everything else, it needs to be used correctly.
5 Examples of sites that do it right:
If you are thinking of adding infinite scrolling to your website, below are things to keep in mind:
Users want instant access to exclusive data
The last thing users want to see is a huge jumble of irrelevant information to filter through. Make sure to identify what info is most important and position it at the top of the page, and have the less significant data near the bottom.
Make the user feel in control of the site
To avoid having an endless feed of information, add a smart progress indicator, a fixed menu or a map so users can track where they are. It is also wise to include landmarks along the interface to keep users on track.
Provide interesting content with a clear interface
Having to go over a never-ending list is logical only if the user leaves feeling that it was worthwhile in the end.
Users like footers
Having a fixed footer at the bottom of the website that has infinite scrolling adds to the interface's functionality.
Focus on the content rather than the effects
Many infinite scrolling sites use various effects to display more information (sliding in new content etc.). The most important thing is to focus on displaying your content in the most effective way possible to engage users.
For more information on website design, check out 4 Critical Website Design Considerations.
Would you ever consider implementing infinite scrolling to your website? Why?