Last Friday I had the honor of seeing His Holiness the 14th Dalai Lama in person at a private event at the University of Ottawa. I was pleasantly surprised to discover how low-key and friendly he is, as I had never seen footage of him before. He also has a great sense of humor and knows how to use it to connect to the audience.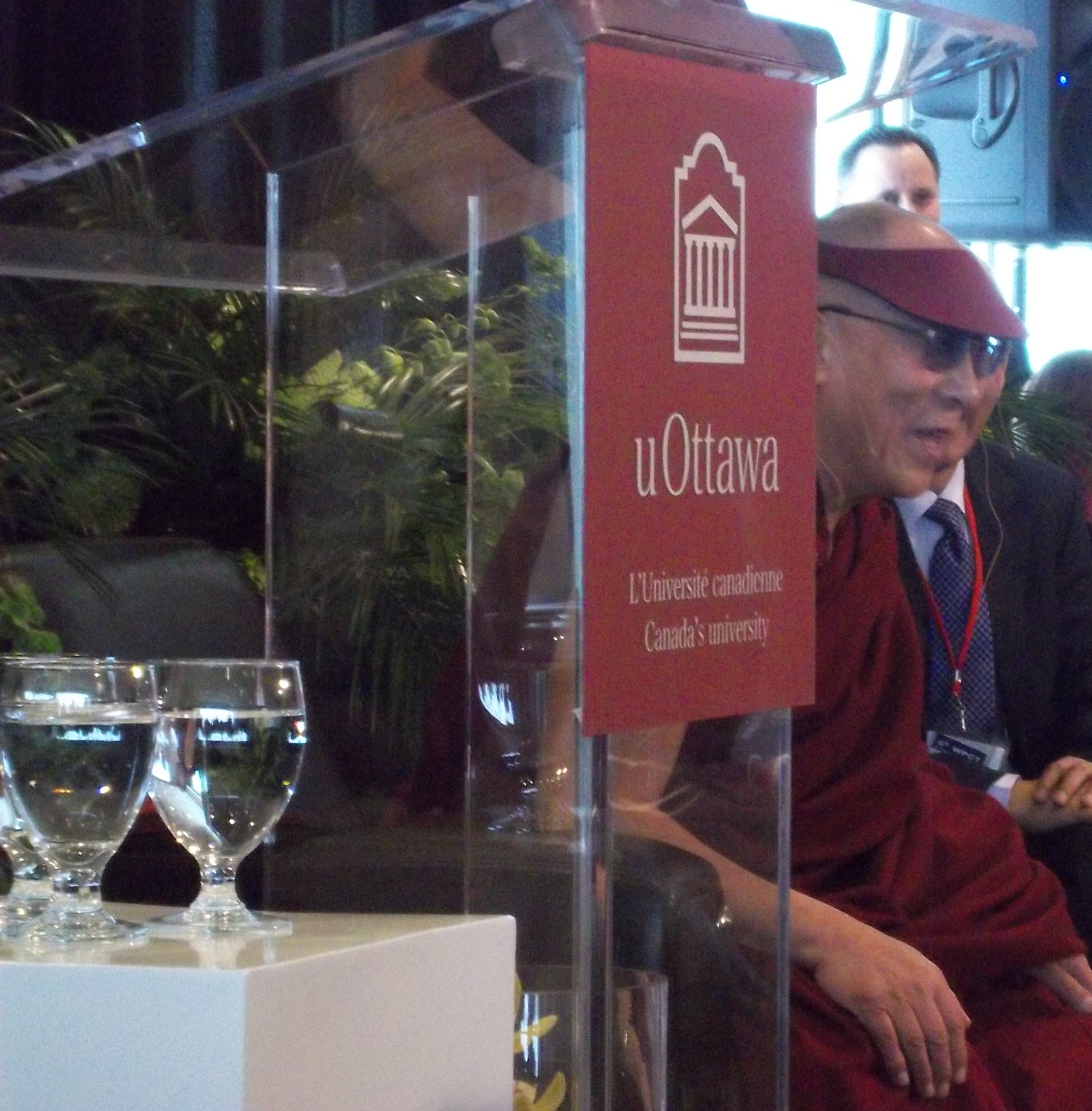 The way in which he presented himself and interacted with those in attendance made me think of three business lessons.
Make your audience feel included
The first thing the Dalai Lama said after his introduction was "Sit Down, Relax" with a big smile on his face. He then expressed that he had a few words to say, but wanted to open the floor for discussion and questions as he "considered [us] longtime friends; as human beings, just like me".
How your brand comes across to your audience is key to your success. With every marketing channel you use, whether it's social media, print advertising, website, or an in-person event - make your audience feel included and that you are speaking directly to them. If you are informing or educating your audience, be sure to do it in a way that doesn't come across as pejorative.
Be open to criticism
Although the Dalai Lama is known to be a wise man, and has clearly spent decades studying the teachings of leaders and philosophers, he was open to debate. In fact, after his response to the first question, he put out a challenge for anyone with another perspective to share it. However, as typical Canadians…no one accepted his challenge.
As a business, stay open to critique and don't be afraid of negative comments. For example, I recently heard of an organization that decided not to use social media (Facebook) solely because they feared getting negative posts on their wall. If social media is right for your company, don't let fear get in the way. In fact, you may be surprised at what you can learn from a little criticism; you'll likely be able to improve your business.
Always be learning
One thing the Dalai Lama stressed was education. His advice for decision-making was to study the reality of the situation and to remain objective. As well, he discussed the importance of continually learning and keeping your mind sharp. He gave a personal example of how every day he reads (or re-reads) teachings of spiritual leaders and philosophers. This is from a man who is 77 years old! He clearly demonstrates how one is never too old to learn.
For your business, educating yourself can help you achieve greater success with your company. Whether it's attending a webinar, attending industry association learning events, or even participating in a LinkedIn group discussion - take the time to educate yourself both personally and professionally (stay on top of industry trends).
The learning options are endless! You could read a book on leadership to help you better lead your team, read an free eBook on how to use Pinterest for business, or even take a cooking course to tap into your creative side!
Which lesson will you start with today?