Content is king, the proof is in the pudding, content rules, substance is key, focus on the steak not the sizzle… all of these expressions were taken from recent emails and ads promoting the importance of content. This focus on generating interesting and current content on your website makes sense, it is a critical piece of a successful online strategy.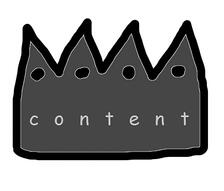 Good and ongoing content on your website has many advantages:
SEO: improving search engine optimization and search results, encouraging inbound links
Leads: generating leads online, qualifying and nurturing leads
User Experience: reader engagement, encouraging feedback
Brand Development: position your company as an authority, build an online resource
So if content is all good, where's the "con"?
The problem is that much of the supposedly "good content" being posted online does not really qualify. Here are a few rules that I feel should be applied when producing truly good content.
The Rules
1) DO YOUR RESEARCH (TWICE): Don't send out incorrect or incomplete information. Double check that your research and information are both thorough.
2) BE GENUINE: Don't bend the truth or over-state something to prove your point. Obviously you want to look good to potential clients, but people can typically see through hyperbole so tell it like it is and be sincere in your opinions.
3) BE INFORMATIVE: Don't simply try to sell. Yes, good content can lead to a sale, but only if you're proving yourself as a knowledgeable provider with an expertise. It is an opportunity to nurture a relationship, not a short-cut to a fast sale.
Question: Do you have any examples of really good, or really bad content? Share them with us.