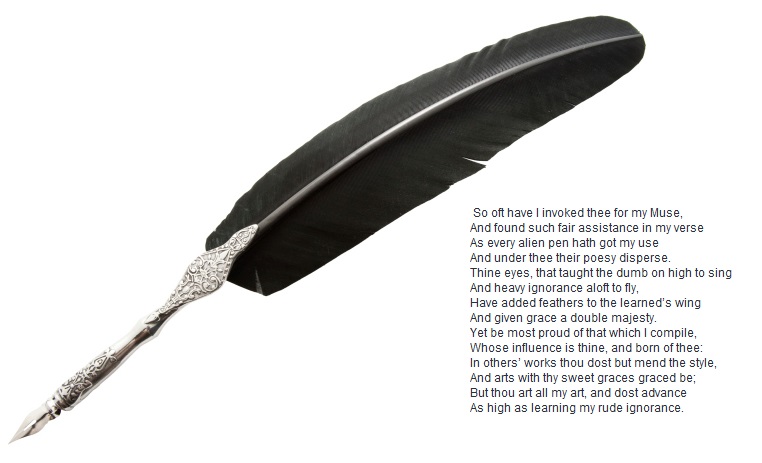 Writing does not come naturally for all of us. Even Shakespeare had his moments where he felt all creative inspiration had been lost (see: Sonnet 78).

Even for those of us who like to think of ourselves as wordsmiths, no writer is immune to writer's block. Shakespeare, Poe and de Beauvoir all embodied the same drive for putting pen to paper – and managed to articulate themselves in such beautiful, sought-after ways that we still debate and celebrate decades later.

Fortunately, marketers are often natural creative-types with a knack for building brands, thinking unconventionally and generating killer content. However, not unlike the muscles that move us physically, the brain is an organ that requires exercise in order to function at its best.
Creativity doesn't always just happen, it has to be exercised on an ongoing basis. Questions surrounding the creative mind have existed for as long as human beings realized they could think independently.Recently, the Huffington Post produced a list of
18 Things Highly Creative People Do Differently
which has been widely shared (over 100k times); indicating our thirst to understand whatever these illusive "creators" are doing "differently."
Renowned psychologist and father of the
Torrance Tests of Creative Thinking
, E. Paul Torrence described creative thinking as "the process of sensing difficulties, problems, gaps in information, missing elements, something askew; making guesses and formulating hypotheses about these deficiencies; evaluating and testing these guesses and hypotheses; possibly revising and retesting them; and, last, communicating the results."
I want to underscore Torrence's final thought here on "communicating" results, whatever they may be. It's not enough to have those fleeting creative thoughts and neglect to nurture, document or share them. The hashtag is right: #SharingIsCaring. Communicating is an excellent way to exercise creativity.
But how to go about doing this creative communicating with the pressure of so many deadlines constantly looming, and so many tasks on that never-ending to-do list? Start by getting past your own inhibitions and negative self-talk. Just dive in headfirst and get started.